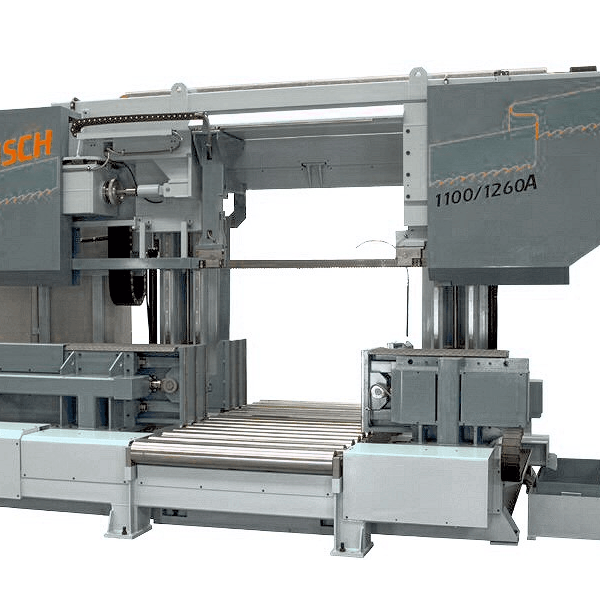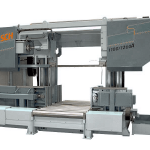 Rusch 1100/1260A
Automatic band sawing machine for straight cuts  scrolling of all axes on recirculating linear guides of rollers and balls, advancements managed by brushless motors on ball screws. Cutting capacity 1160mm H x 1320 mm construction steels, alloys and stainless steels, profiles and solid. High performance combined with a cutting accuracy even under the toughest conditions. Sawing machine that sits at the top of its field.
RÜSCH® automatic advanced numerical control two-axis closed-loop.
Standard alphanumeric display with self-diagnosis and display of online help.
AUTOSAW  management automatically providing cutting parameters once programmed with material spec and length to be cut.
Machine stops in case of blade breakage or power failure.
Hydraulic pump shut down when machine left idle.
Automatic control of the slip during cutting.
Motovariator Brushless series with infinitely variable electronic speed blade
Double swarf conveyor.
Pressure reducing valves for vice jaws.
Hydraulic blade guide shoes.
Machine roller capacity up to 30000 kg.