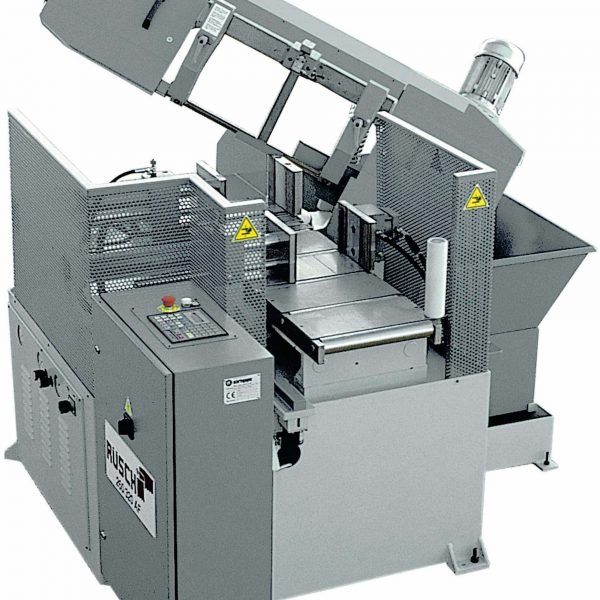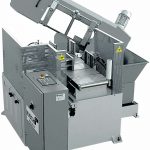 Rusch 260/320 AF
Pivot action fully automatic band sawing machine for cutting angles. Fast approaching bow until work height.
Standard alphanumeric display with self-diagnosis and display of online help.
Machine stops  in case of blade breakage or power failure.
Hydraulic oil pump shutdown if left idle.
Swarf conveyor option.
Bow made entirely of cast iron .
Motovariator friction disc.
Pressure reducing valves for vice jaws.