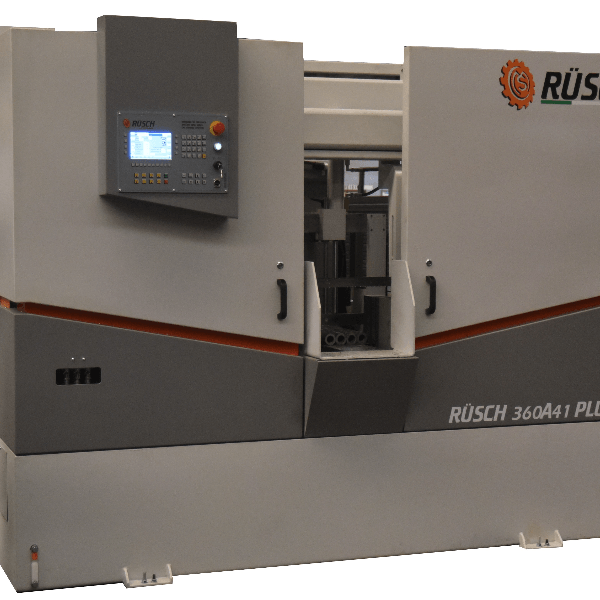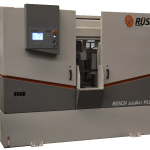 Rusch 360A 41 Plus SD
Automatic band sawing machine for straight cuts  scrolling of all axes on recirculating linear guides of rollers and balls, advancements managed by brushless motors on ball screws. Machine equipped with vertical drilling head on board. Cutting and multiple drilling in a single machine!
CNC two-axis closed-loop.
Standard alphanumeric display with self-diagnosis and display of online help.
Inverter motor with infinitely variable electronic speed of the blade.
Axis movements on linear guides with ball recirculation.
Drag and electric rail with recirculating ball screw.
Swarf conveyor.
Automatic blade cleaning system.
Machine stops in case of blade breakage or power failure.
Hydraulic pump shut down when machine left idle.
Integral coolant tank in base of machine.
Automatic control of the slip during cutting.
Hydraulic system with oil flow adjustable pump (application with savings up to 50% of electricity).
Vertical drilling unit.
Minimal quantity lubrication system for drilling units (Optional).
https://youtu.be/CnkCUMOQ0Sw