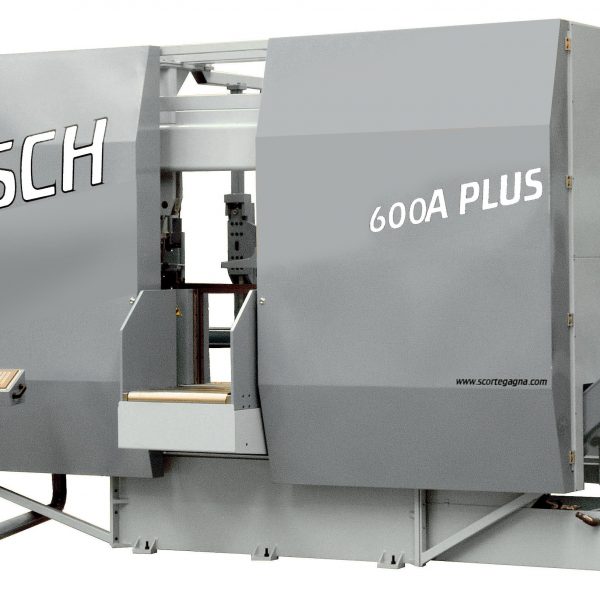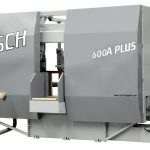 Rusch 600A Plus
Automatic band sawing machine for straight cuts. Twin column on sliding guide rails. Electronically controlled ball screw feeder system. Cutting capacity 600H x 600 mm construction steels , alloys and stainless steels, profiles and solid. Pride of the Rusch range for its high productivity on any type of material.
RÜSCH® automatic advanced numerical control two-axis closed-loop.
Standard alphanumeric display with self-diagnosis and display of online help
AUTOSAW  management automatically providing cutting parameters once programmed with material spec and length to be cut.
Machine stops in case of blade breakage or power failure.
Hydraulic pump shutdown when machine left idle.
Automatic control of the slip during cutting.
Motovariator inverter as a standard (infinitely variable electronic speed blade-assisted numerical control).
Swarf conveyor  as standard.
Pressure reducing valves on vice jaws.
Fast performance cutting cycle.