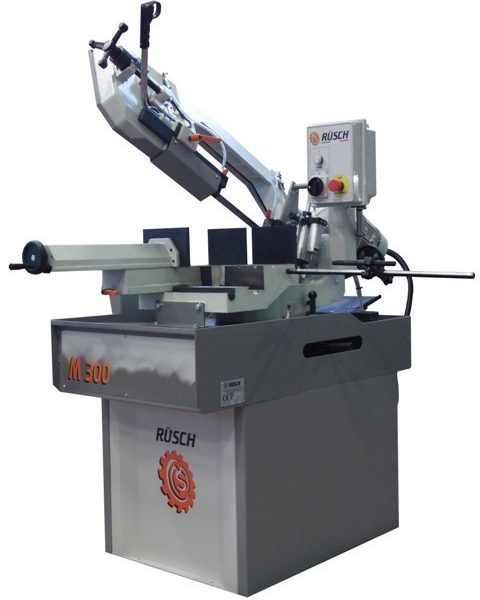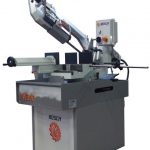 Rusch M300-M
Manual pulldown bandsaw
RÜSCH M 300 M, Manual band sawing machine.
Cutting from + 45 ° to -60 ° angle cuts.
Machine stops in case of blade breakage or insufficient voltage.
Electric pump for blade lubrication.
Key-controlled  safety switch on the blade guard.
Blade cleaning brush.
Accessories:  Material support roller – Instruction manual for use and maintenance – wrench kit supplied.
Optional extras:  2m infeed roller track –  2m outfeed roller track – 2m outfeed roller track with length stop.