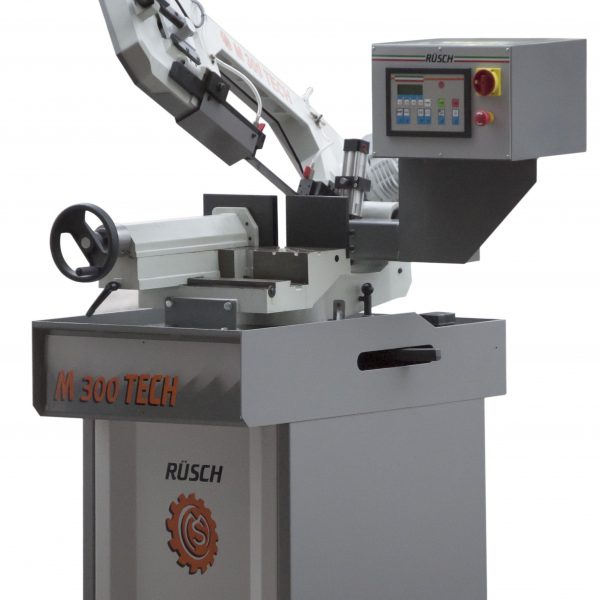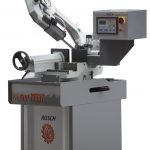 Rusch M300 TECH
RÜSCH M TECH 300,  semi-automatic bandsawing machine.
From + 45 ° to -60 ° angle cuts.
Hydraulic tank.
Hydraulic bow down adjustment.
Hydraulic open and closing vice jaw.
RÜSCH® electrical control panel for management of manual and semi-automatic cutting cycles.
Display with cutting parameters monitoring, diagnostics and alarms.
Adjusting top and bottom cutting position.
Machine stop in case of blade breakage or insufficient voltage.
Electric pump for blade lubrication.
Key-controlled safety switch on the blade guard.
Blade cleaning brush.
Accessories – Material support roller – Instruction manual for use and maintenance – wrench kit supplied.
Optional accessories:  2m infeed roller -2m outfeed roller track-2m outfeed roller with length stop.