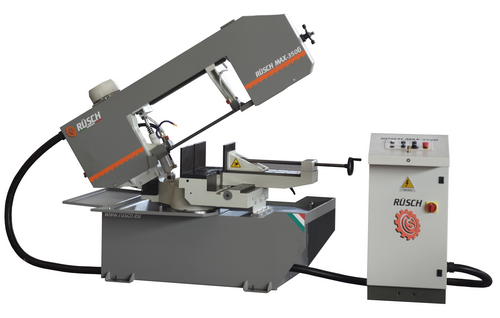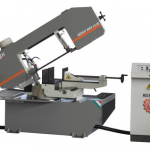 Rusch MAX 350G
RÜSCH MAX 350 G
Semi-automatic band sawing machine for cutting angles, pivot action with adjustable top and bottom position. Manual or hydraulic vice jaw.  2-speed or inverter blade drive.
From + 45 ° to -60 ° angle cuts.
Hydraulic tank.
Hydraulic bow down adjustment.
Adjustable top and bottom positioning.
Machine stops in case of blade breakage or insufficient voltage.
Electric pump for blade lubrication.
Key-controlled safety switch on the blade guard.
Blade cleaning brush.
Control console.
Tool kit supplied.