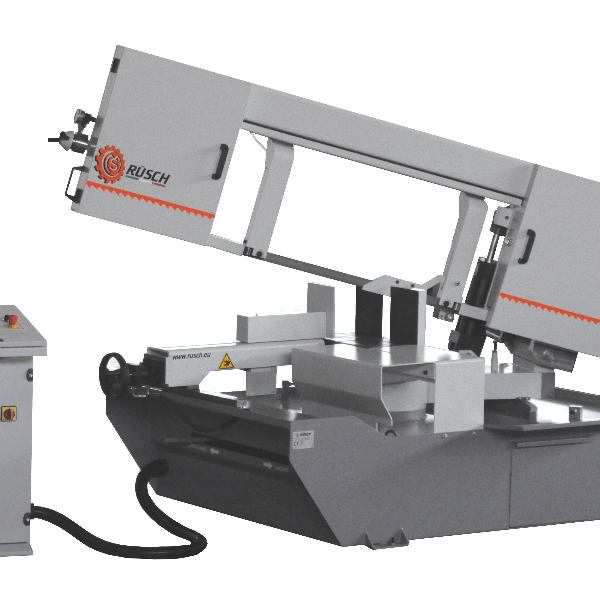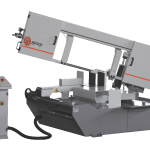 Rusch MAX 620G
Semi-automatic band sawing machine for cutting angles, pivot action with fully automatic vice open and closing. Bow descent through hydraulic control valve. Rapid descent till material height is reached . Automatic vice jaw opening to release material. Blade width 41mm.
From + 60 ° to -60 ° angle cuts.
Hydraulic tank.
Hydraulic bow down adjustment.
Hydraulic opening and closing vice.
Selection for opening and closing of vice jaw at end of cycle.
Adjustment of top and bottom blade position.
Fast approaching bow with probe
Blade speed invertor drive.
Machine stops in case of blade breakage or insufficient voltage.
Electric pump for blade lubrication.
Key-controlled safety switch on the blade guard.
 Blade cleaning brush.
Control console.