Dynobend, the Dutch global operating company specializing in providing solutions for precision cold forming of tube, wire and profiles, proudly presents its new agent for the United Kingdom and Ireland: JHP Machine Sales Ltd in Southampton.
Ton Leemereise, International Sales Manager at Dynobend: "The cooperation with JHP Machine Sales underlines the importance of the English, Welsh, Scottish and Irish markets for us. And it offers new opportunities to expand our activities at the other side of the North Sea.
JHP Machine Sales is managed by Justin Paddick with over thirty five years of experience, a very fine reputation and with technical sales staff  strategically placed throughout the UK  providing an excellent market coverage."
Dynobend's range of bending and end forming machines for metals and plastics use smart software which allow for total control of the design process. Ease of operation, maximum flexibilty and an attractive design are the unique features of their standard machines as well as their turn-key solutions. They provide solutions for every application to suit all industries -from the Compact Bending Machine TM for  bending flat, solid metal and tubes to the Profile Bending Machine CB-P for making aluminium profiles for use in window frames for caravans and boats. The unique Freeform Bending Machine VB-P is especially suited for creating spirals, complex free forms and the bending of eccentric profiles and has many applications for the car industry.
The Dynobend Elite Combi Bending Machine(pictured below) stands out due to its high level of flexibility and speed. The combination of multiple bending and rolling positions together with 360 degree rotation (clockwise and anti-clockwise) makes the Dynobend Elite one of a kind. This is thanks to its increased capability for manufacturing more complex products in various material types and shapes and also because larger and smaller radiuses can be achieved. The CNC control gives you the freedom to construct your products with the assistance of 3D interactive, graphic programming with touch screen.
Dynobend are very proud of the highly acclaimed showpiece of their portfolio- the King Abdulaziz Centre for World Culture in Saudi Arabia. It is an amazing building project, covered with 3D rolled, round and flat oval tubes with a total length of 365 km, where each length has a unique geometry. This entire array of tubes, with which the five buildings have been built, was bent on two bending machines developed by Dynobend.
For more information on any of these machines please contact Justin Paddick on 02381 942827 or email sales@jhpengineeringservices.co.uk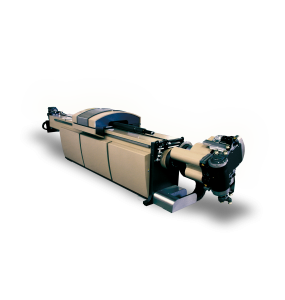 September 26, 2017
Categories: